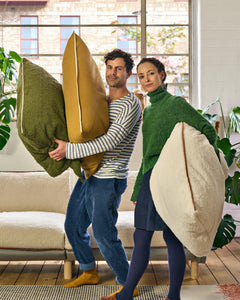 Smart Jackets by Super Smart Designers
Cozmo's quick-change jackets let you ring the changes whenever the mood takes you, giving your living space a fresh new look in an instant.
Zip on, zip off
Changing the jackets takes a matter of minutes. What could be easier?
Designed for everyday life
Life changes and so can your sofa: dress your Cozmo to suit a new lifestyle, family or space.
Thrills and spills
Cozmo's jackets make easy work of life's little accidents: simply slip on a fresh one and move on...